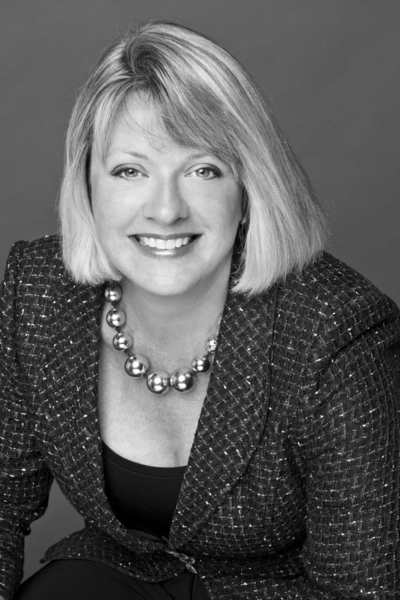 Hinson LTD Public Relations provides expert public relations counsel to many of Central Ohio's strongest brands, particularly in the areas of real estate development, retail and related businesses. We are a boutique agency with decades of experience in developing proactive and crisis communication programs that help elevate and define brands.
Lisa Hinson
Founder and President
Lisa Hinson is president and founder of Hinson Ltd Public Relations, a boutique agency that advises clients on media and community relations, marketing and event management. Before founding her company in 1999, Hinson began her career at L Brands and was with the business for over a decade.
Lisa serves on the boards of several nonpro t organizations including The James Cancer Hospital Foundation Board and The Ohio State University Foundation Board. She is a former board chair of Experience Columbus, which promotes Columbus- area travel and tourism. Lisa also is a member of the Governing Committee of The Columbus Foundation and serves as vice chair of the Hinson Family Foundation, a supporting organization of The Columbus Foundation.
Hinson is married to residential real estate agent Alan Hinson. They have two children and reside in New Albany, Ohio.
Rochelle Young
Senior Account Manager
Senior Account Manager of Hinson Ltd Public Relations. Rochelle joined Hinson Ltd in March of 2017 following a 20-year career in television news production. Her career began as a producer in Cleveland before moving to New York City to work as a producer for CBS News. Rochelle eventually returned to the buckeye state and served as Executive Producer of Special Projects at WBNS in Columbus, Ohio. Throughout her 12 years in the Columbus market, she managed major projects and community events as well as specials and brand initiatives. Her media career includes producing interviews with the President, traveling to Cuba to bring stories to the U.S., and booking national news guests for CBS News. Rochelle also currently serves as an adjunct professor at Capital University, instructing a weekly CapTV course focusing on video production, media writing and social media marketing.
Kelley Chretien
Special Events Coordinator
Kelley Chretien is Hinson Ltd's newest employee joining the team in 2012. A graduate of The Ohio State University, Chretien received a master's degree in immunology from Write State University and started her career in medical research.
She eventually became a retail entrepreneur, owning and managing a stationery, printing and personalized gift business that included multiple storefronts, online sales and event planning services. With Hinson Ltd, she leverages her event planning and fundraising experience as well as her vast involvement with community organizations, including sitting on the board of the Junior League and the Childhood League Center.
Koryn Naylor
Account Manager
Koryn Naylor is a graduate of Otterbein University and received her Bachelor of Arts degree in English & Creative Writing. During her time at Otterbein, Koryn served in many different leadership positions and was very involved with the campus community. She received the 2018 Otterbein University Cardinal Leadership award for her work in her positions as Hall Director, Student Government Treasurer, and Orientation Leader. Along with her list of accomplishments during her time as a student, Koryn was also selected to represent her graduating class as the 2018 Commencement Speaker, giving her an incredible opportunity to use her love of writing to refect on her time and the future journey of her fellow classmates. Her writing has been published in The Ohio State University's Young Writers Anthologies, and featured in Guernica Magazine. Koryn is a lifelong resident of Columbus and is thrilled to be working with a number of clients at Hinson Ltd that shaped her growth within this city.
Contact us and let's talk!​
We would be happy to share more details about how we can communicate your brand.​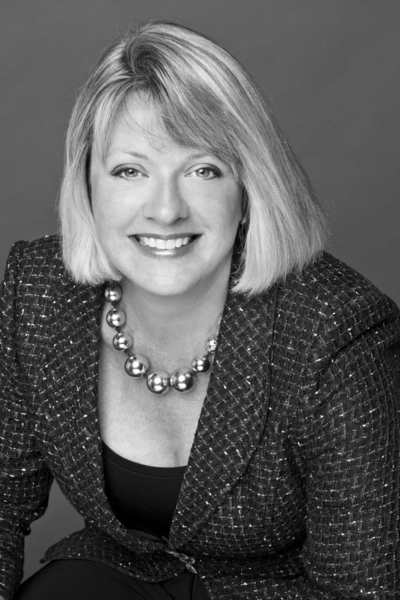 Ellis Johnstone
Account Manager
Ellis Johnstone is a graduate of University of Cincinnati and received her Bachelor of Arts degree in Communication and Public Relations. Throughout her time at Cincinnati, Johnstone was highly involved in volunteering at surrounding afterschool programs assisting immigrants of all ages in learning the English language and developing basic mathematic skills. She was vice president of Lambda Pi Eta, an honors fraternity for communication majors. In 2018, Johnstone received the Leader of the Year award within Lambda Pi Eta, and graduated Cum Laude from the University. Johnstone is overjoyed to be working at Hinson Ltd in the city where she was raised.
Lesley Sowle
Office Manager
Lesley Sowle, Office Manager. Sowle joined Hinson Ltd in 2000 and currently manages the daily a airs of the company, including budgeting and planning for both the company and clients. In addition to this role, Sowle also assists in the planning and execution of the firm's events and is responsible for overseeing all finance and human resource functions. Prior to joining Hinson Ltd Sowle served fifteen years as administrative assistant to the President of Store Planning at Limited Brands. She also previously held the role of executive assistant at Nationwide Corporation. Sowle is a staunch advocate of cancer research funding and a fervent Pelotonia participant.